STATE AND FIRE MARSHALL LAW
TITLE 19 FIRE/LIFE/SAFETY TRAINING MUST BE COMPLETED WITHIN FOURTEEN (14) DAYS OF OCCUPANCY.
Within 14 days of your tenancy, Tenant must register with RJ Westmore to set up and complete the online training for all employees. Participation is mandated by law, and tenants who refuse to comply are subject to prosecution and penalties as set forth in the local codes and Title 19.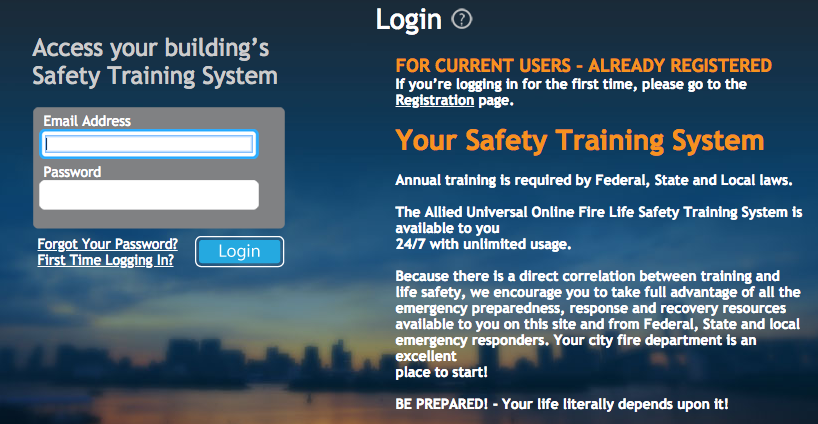 RJ Westmore Resources
Maps, Manuals & Plans
Forms, Lists & Guidelines
Home & Family Preparedness
More Emergency Info
Active Shooter
Active Shooter DHS Video
Area Specific
Red Cross CPR/First Aid/AED
If you need assistance registering please contact the Property Management Office.